Raisa McNab
Operating Committee
ATC's CEO, Lead on Standards, Trainer
Read More About Raisa
Raisa oversees ATC Certification Service's operations. ATC's Chief Executive, she is also the association's Lead on Standards and involved in the development of language industry ISO standards through ATC's ISO development group.
Kaidee Clark
Operating Committee
Certification Delivery
Read More About Kaidee
Kaidee is part of the Assent Team and brings knowledge of ISO consultancy & auditing.
She is responsible for managing the delivery of certification services to our clients including handling enquiries, organising certification audits and client care in general.
Chris Cox
Auditor
ATC's ISO Standards Expert, Head Auditor, Trainer
Read More About Chris
Chris is ATC Certification Service's head auditor and standards expert. He has more than 30 years of experience in auditing and developing ISO standards, and has played an instrumental role in the development of language industry standards as the previous Chair of the ISO sub-committee for translation, interpreting and related technology. Chris also heads ATC's ISO development group.
As an ISO auditor, Chris has long specialised in translation industry standards and the quality management standard ISO 9001, and brings a wealth of knowledge to the ATC's standards work. Chris is a qualified lead auditor for ISO 9001.
Sam Somerville
Auditor
Senior Lead Auditor, Trainer, External Quality Management & Compliance Consultant
Read More About Sam
Sam is a founder member of the ATC certification team, with a broad experience of auditing, training, consultation, and system implementation across a range of industries and settings. Sam specialises in supporting Small and Medium Enterprises (SMEs) and represents the ATC on the ISO standards committees for Quality management standards and Terminology.
Sam is a qualified Lead Auditor for standards ISO 9001, ISO 14001 and 45001, as well as language services specific standards including ISO 17100, 18587 and 18841.
Through her company Jigsaw Quality Management and Audit Solutions, Sam supports businesses in the development of tailored systems, allowing clients to take ownership of their system, building awareness of the value and benefits that an effective management system with robust company processes can bring to the business.
Sam further offers training in ISO 9001, 14001, Continual Improvement and other management techniques such as Lean.
Sarah Vann Brooke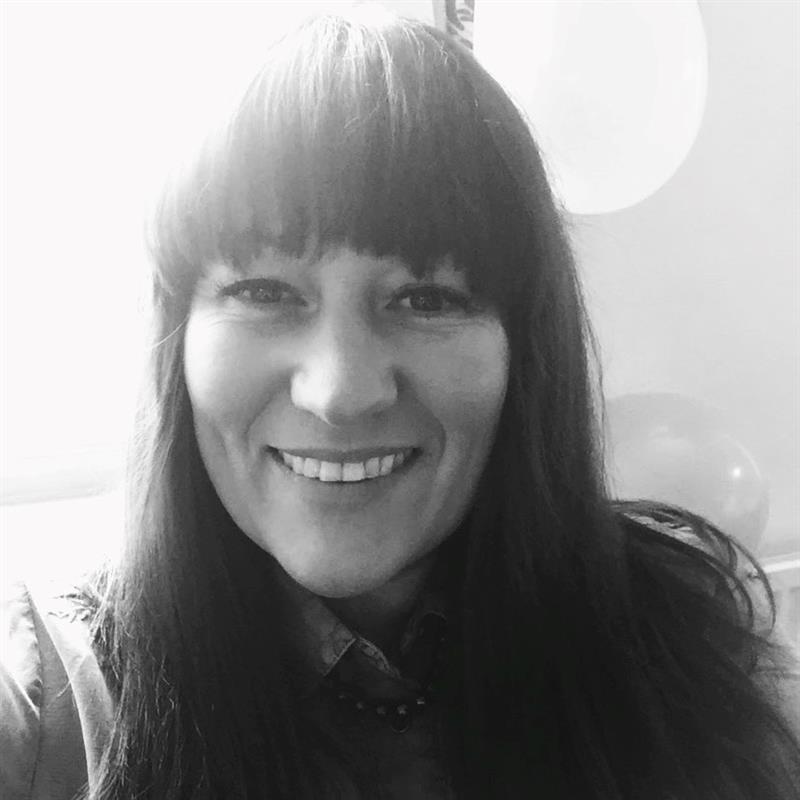 Auditor
Registered Sign Language Interpreter
Read More About Sarah
Sarah is one of the ATC Certification Services' auditing team. Sarah has almost 10 years' experience of working with and providing 9001, 27001 consultation and internal auditing services through her own company, SJV Communications. Most recently she has added 18841 to her remit and is newly qualified as a lead auditor for ISO 9001.
Sarah is also a child of deaf adults (CODA) and a practising registered, qualified, BSL & English Interpreter. Utilising her knowledge of Deaf culture & language and of services/profession for Deaf people, Sarah can provide a unique service to the deaf-led and deaf service-based organisations that she works with.
As part of her role within ATC Certification, Sarah will also be joining the ATC ISO Commenting Group.
Dr. Mohamed-Ali Ibrahim
Auditor
ISO Consultant & Senior Lead Auditor
Read More About Dr Mohamed-Ali
A translation, interpretation, and localization insider with +25 years of field experience covering the most important phases of field evolution, starting with a Master in Translation & Interpretation from Graz University in Austria and ending with a Ph.D. in Risk & Quality Management. Dr. Mohamed-Ali is a former ON-K239 committee member of the Austrian Standards Institute, where he contributed by developing the first European Standard in the translation industry, EN 15038:2006.
He is also an MBA Lecturer in Vienna and Author of +20 books on Amazon. A Certifying Lead Auditor of all the ISO Standards of the fields Translation & Education (ISO 21001, etc.), plus International Lead Auditor ISO 9001.
Through his company IQ-C Vienna, Dr. Mohamed-Ali offers consulting, training, and auditing services in the industry.
Doug Lawrence
Certification Committee
Chair
Read More About Doug
Doug chairs the ATC's Certification Committee, and brings to the table his formidable industry experience and knowledge ranging from strategy consulting and sales training to international communications and enabling technologies through his company Amicus TransTec Limited.
Doug is a qualified ISO 9001 Lead Auditor, and has been involved in the development of language industry ISO standards for over a decade as a UK Principal Expert.
Jonathan Bowring
Certification Committee
Member
Read More About Jonathan
Jonathan draws on the experiences of a 25-year corporate career in the technology and language industries.
He is a seasoned site and operations manager, with broad experience of outsourcing, offshoring, hiring, relocation and restructuring, and now runs Riversight Ltd providing consultancy, management development and coaching to the language industry.