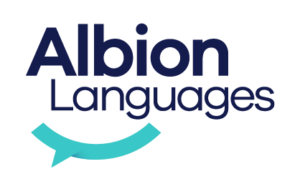 With sites based in the UK and Europe, Albion Languages is an ISO-certified translation services and localisation provider with a mission to help businesses grow and flourish internationally. Albion Languages have their own, well-established teams of over 400 translators across the world and work in over 45 languages.
Albion doesn't just provide translation and localisation, they also offer consultative solutions for firms looking to take their international business to the next level. Albion Languages work with companies in the life sciences, automation, engineering and technology fields. They help you develop new markets and take advantage of exciting new opportunities.
We spoke to Péter Márton, CFO of Albion Languages, about their certification journey with ATCC.
Why did you choose to become ISO Certified?
One of the reasons was that Albion Languages has always developed in a rather organic way. New workflows, new roles have been created along the way.
When we introduced our TMS (XTRF) in late 2016/early 2017, we knew it was time to give our well-organised structures a formal arrangement. The other reason was to demonstrate our expertise to our existing and potential clients, not only by providing them with quality translation/localisation work but also in the form of certification. The ISO certification undoubtedly has marketing value and it's also a definite expectation to have it from end clients in certain national markets and particular industries.
How did you find the process with ATC Certification?
ATC Certification offered and guided us through a clear, straightforward certification process. When we first decided to go for ISO 17100 in 2019, we were rather excited, yet anxious about this opportunity. Were we good enough? Were we sufficiently well-prepared? Then during the process itself, it was reassuring to be able to work with a knowledgeable and thorough expert auditor with a kind and supportive approach.
Why did you choose ATC Certification?
As a (now accredited) member of the ATC, we found that the ISO certification of our LSP couldn't be in better hands than at an organisation that closely understands the specifics of our industry. We had been considering obtaining our certification from other sources earlier, but it seemed a natural choice when this opportunity with the ATC came up.
How long did it take you to prepare for certification?
We spent 7-8 months preparing our first certification. It took quite some time to look through all our processes and bring them into line with the standard's requirements. This involved updating some of the workflows, renaming certain workflow elements and job types in use, checking through our vendor pool and running questionnaires with them, writing up our process descriptions and compiling all the related ISO documentation, and then finally preparing and holding an in-house ISO training for our in-house team.
All of these steps, alongside our regular daily workload, represented quite an undertaking. We took it seriously and I'm really glad to be able to say that by now, already past our 2nd surveillance audit, our processes and structural setup have undergone further improvements, partly based on the auditor's observations or off our own bat.
Would you recommend becoming certified with ATC Certification to other companies in the language services industry?
Yes, definitely. We have had an excellent experience throughout with ATC Certification. This is the way to go!
Contact Us to find out more about ISO Certification or Get a Quote here.